Honeywell Spectra® Fiber Stand-Alone Brand Development
The Ask:
Working hand-in-hand with our partner agency, introduce the Spectra fiber ingredient to the technical-textiles market with a unique stand-alone brand apart from Honeywell, and generate high-quality inquires.
Target:
B2B audiences extend from major brands in apparel, outdoor gear and sportswear like Nike, Under Armor, and Adidas, to the inventors and innovators designing and developing new products that incorporate Spectra Fiber.
Brand Purpose:
We believe everyone should be better protected and carry less weight, so they can play harder, work safer and enjoy life more.
Vision:
To become the go-to ingredient fiber whenever reduced weight, increased strength, durability and protection are critical.
Mission:
By being the people's brand. For the doers, the makers, the inventors and innovators. For everyone who works, plays and explores.
What I did:
Collaborated with agency creative team to develop look and feel, voice and tone of this new brand along with the brand guidelines. Then brought creative in-house to build out further assets for the integrated campaign launch. Designed clothing labels, hang-tags, washing instructions, various collateral, social media and digital components.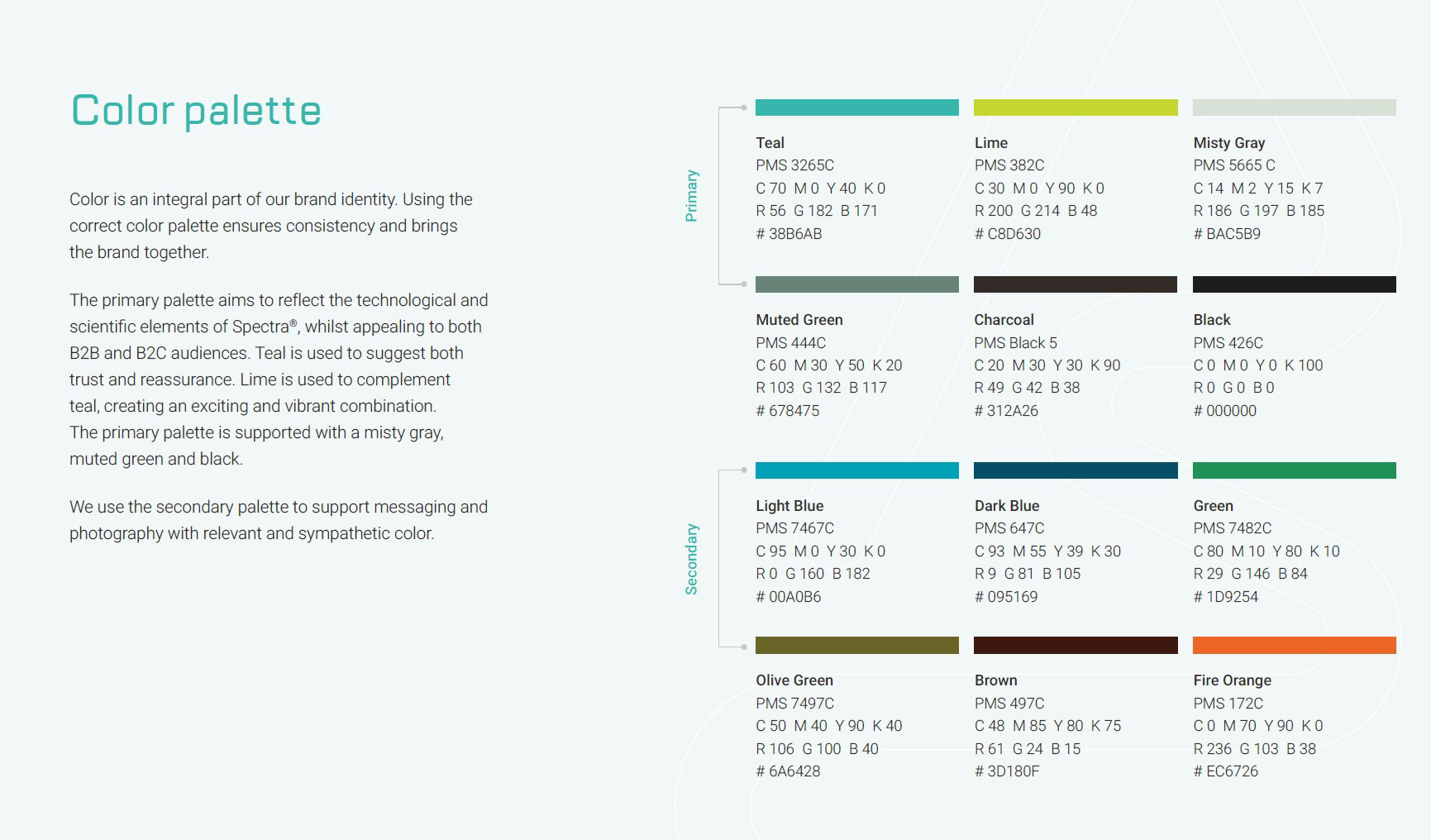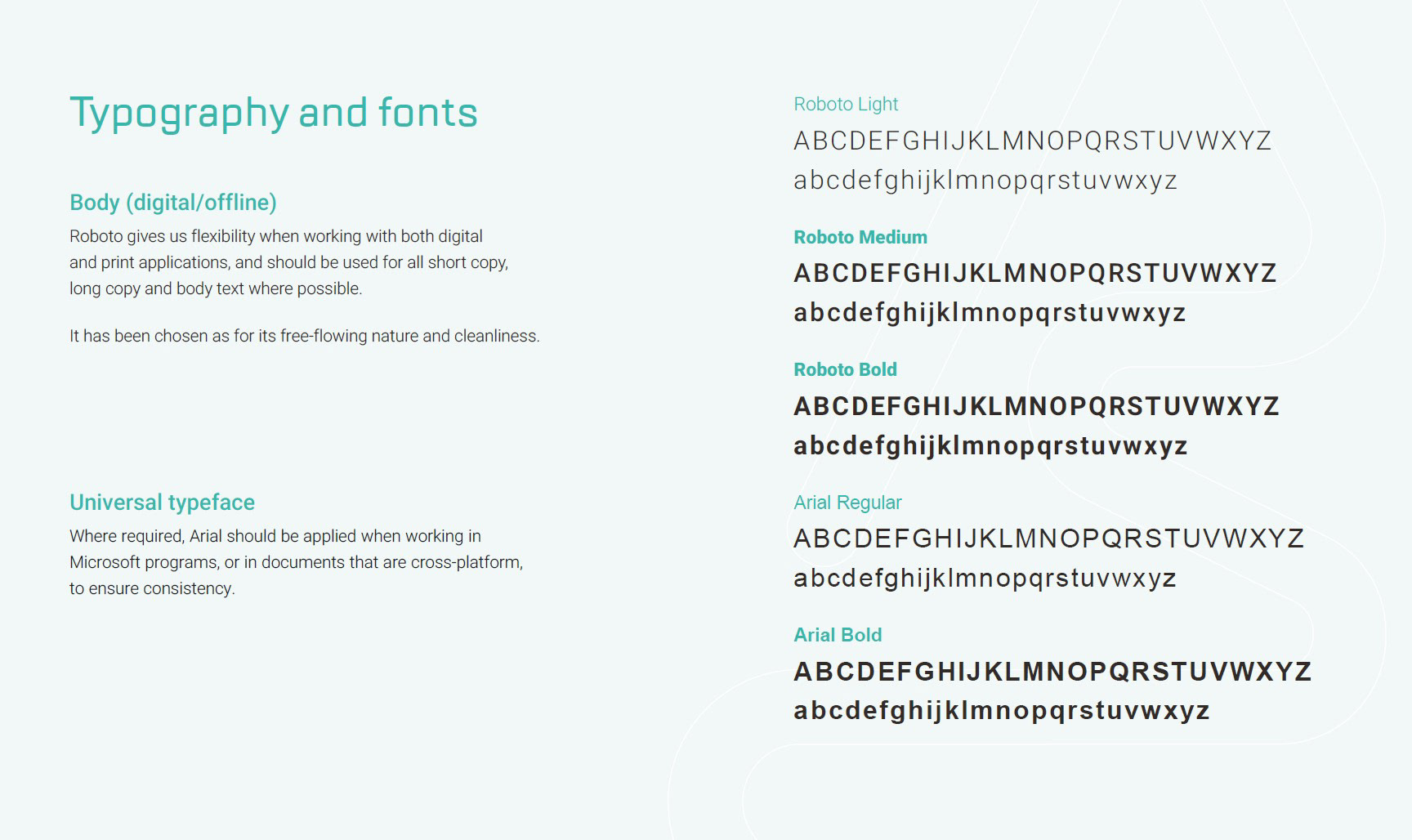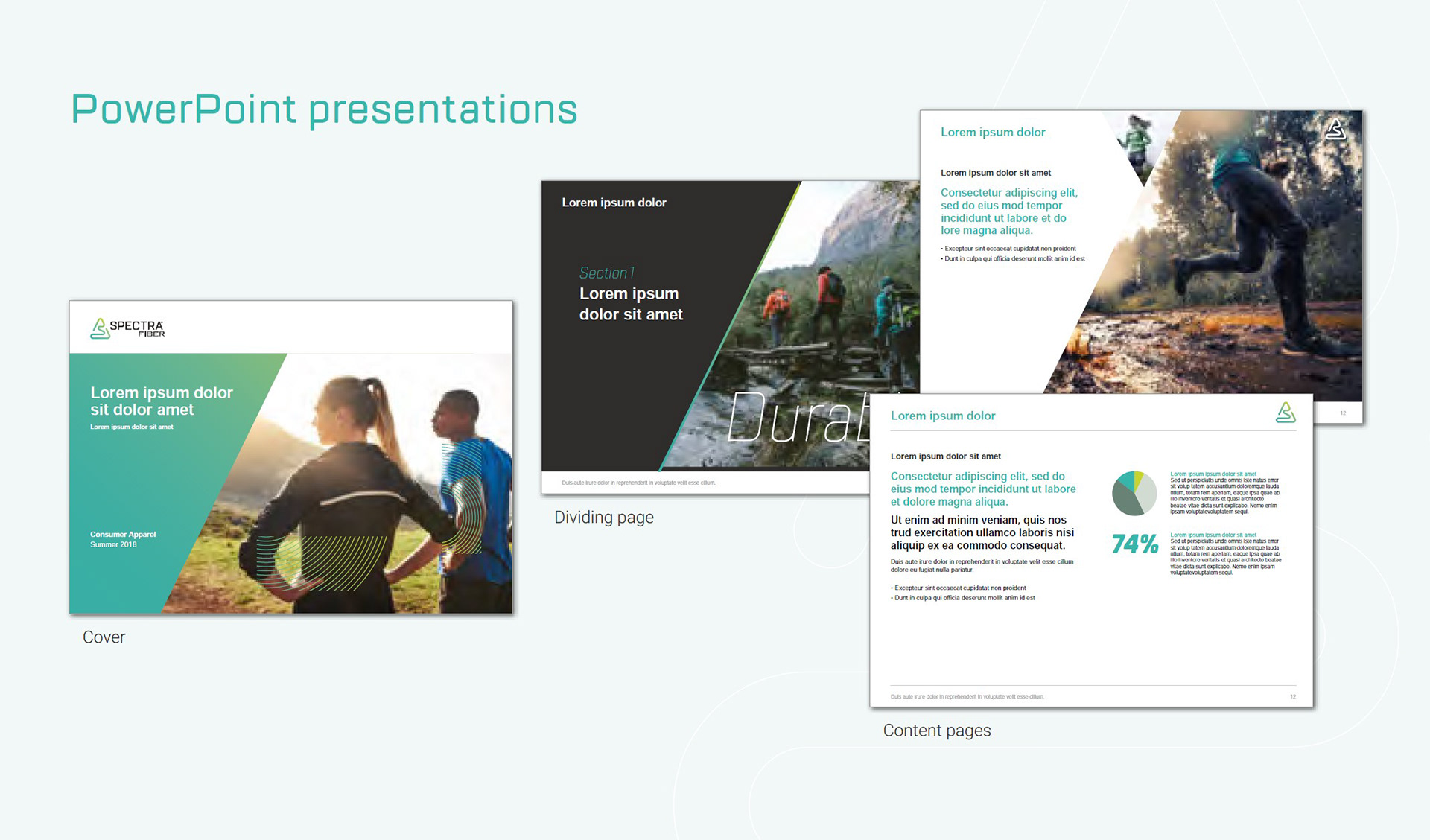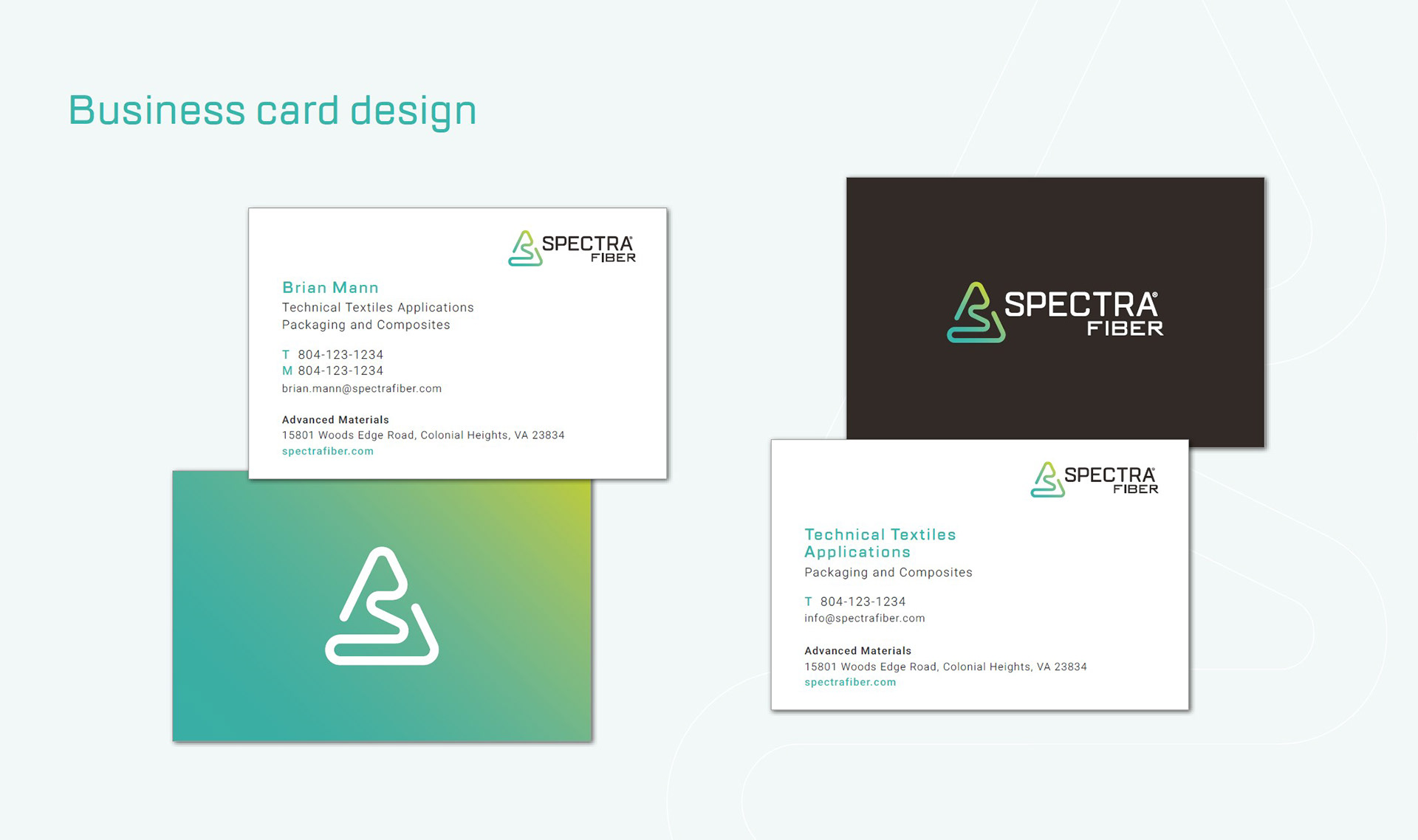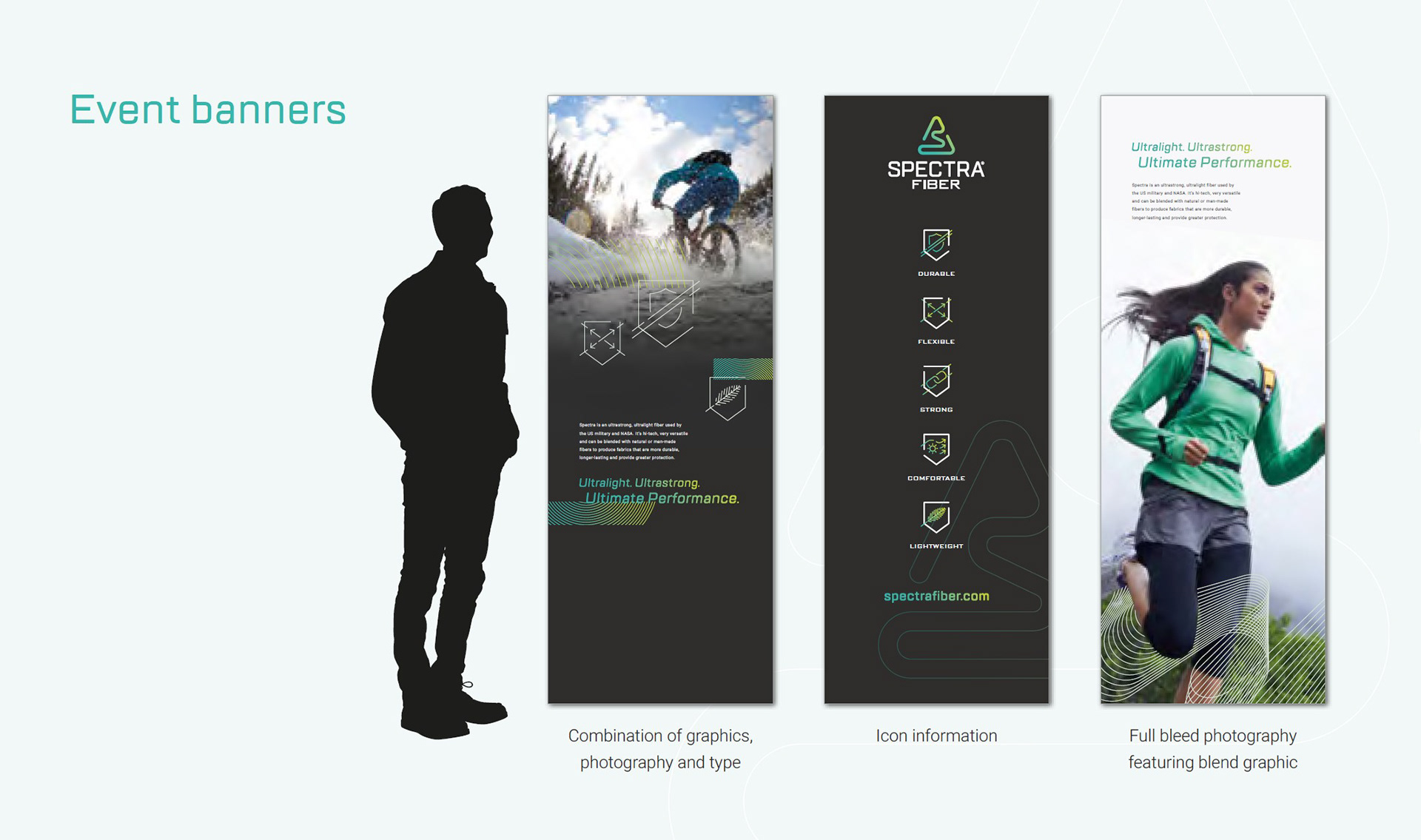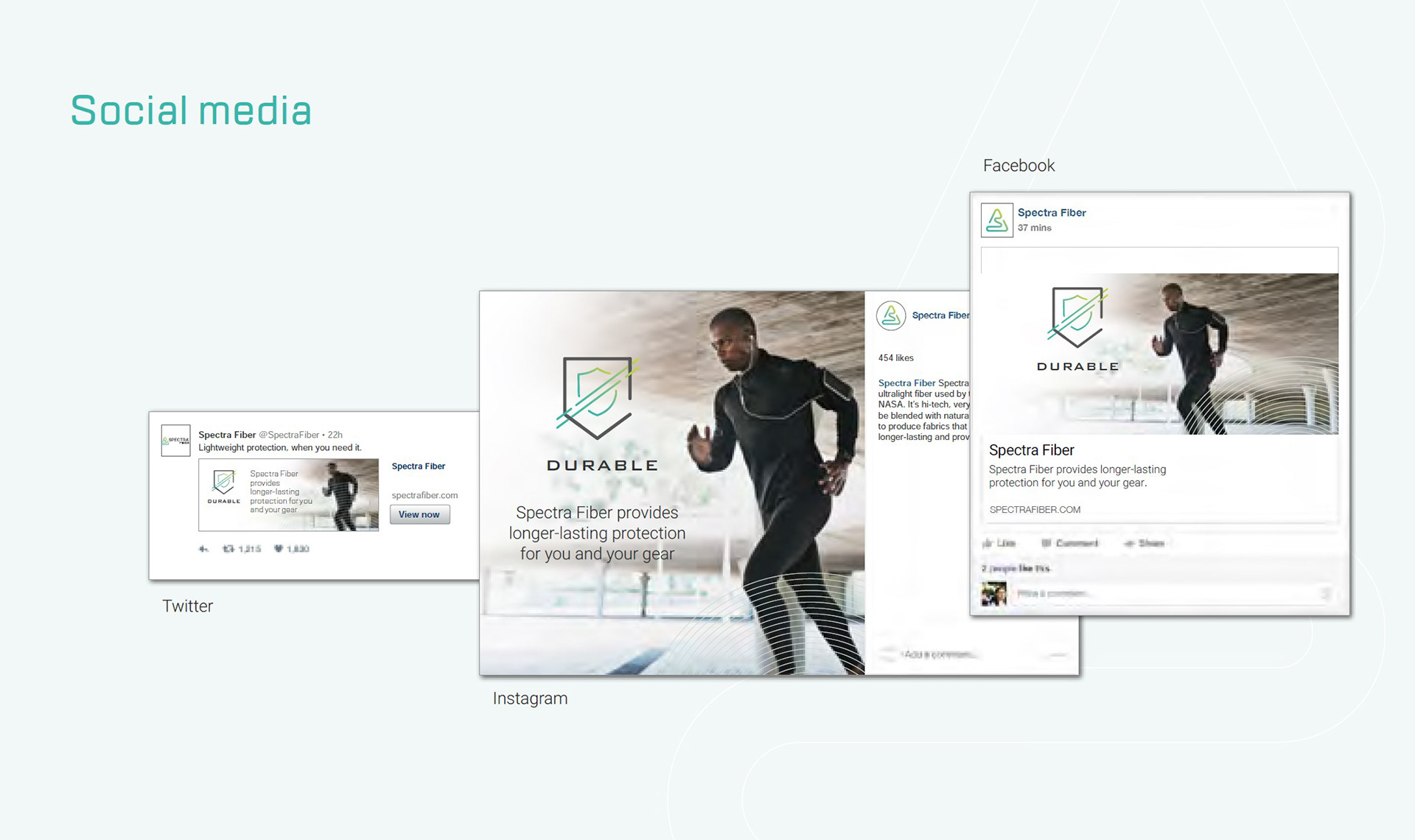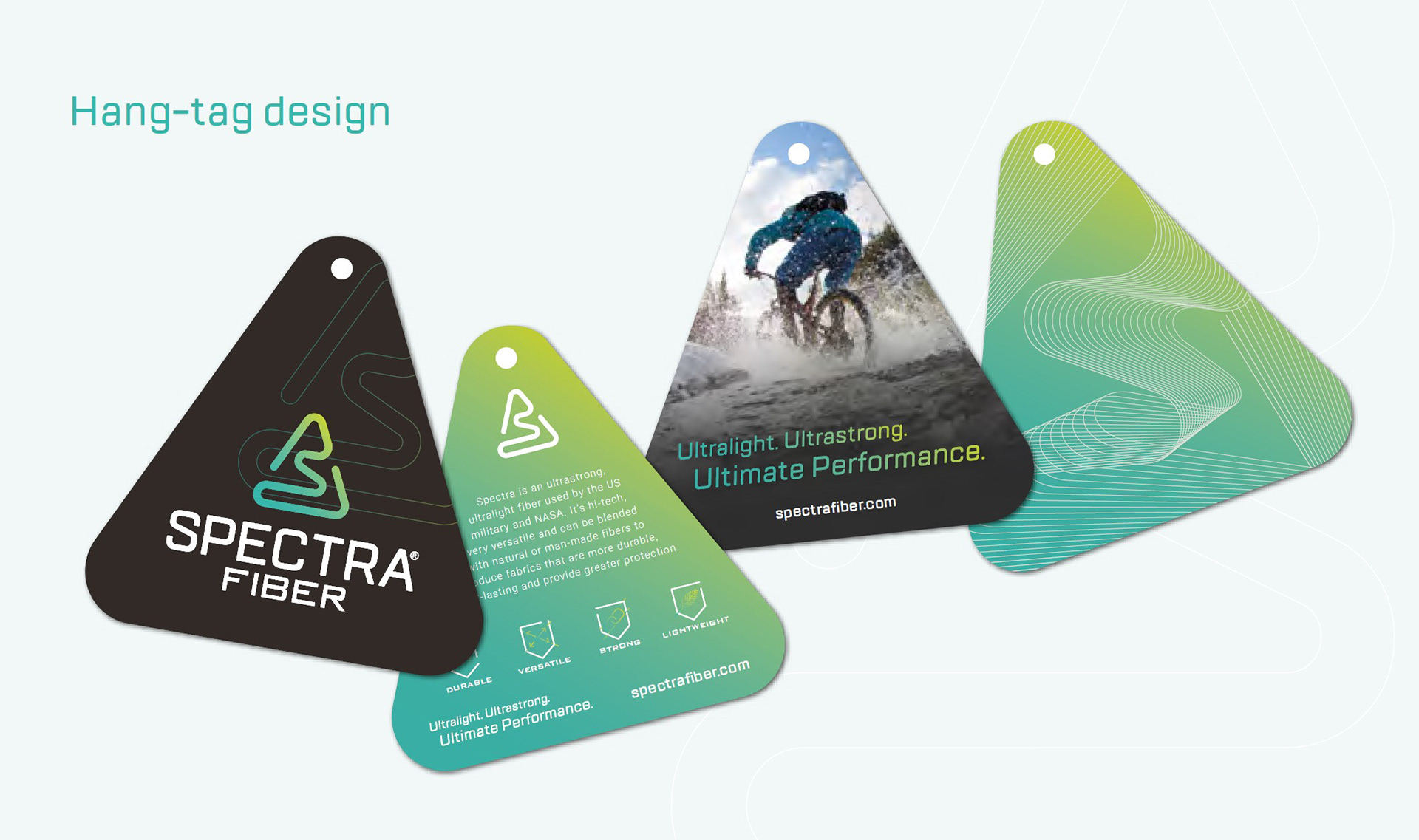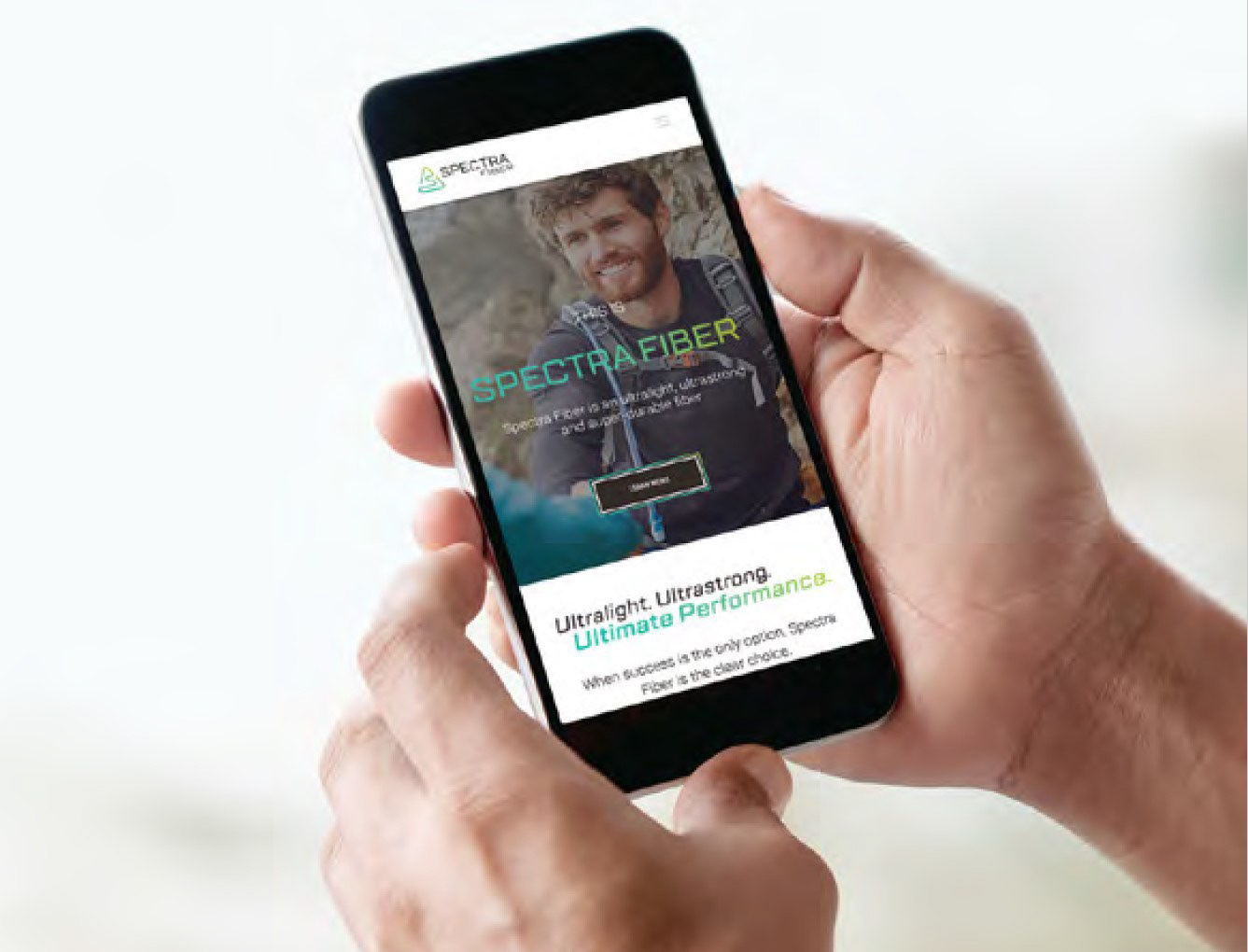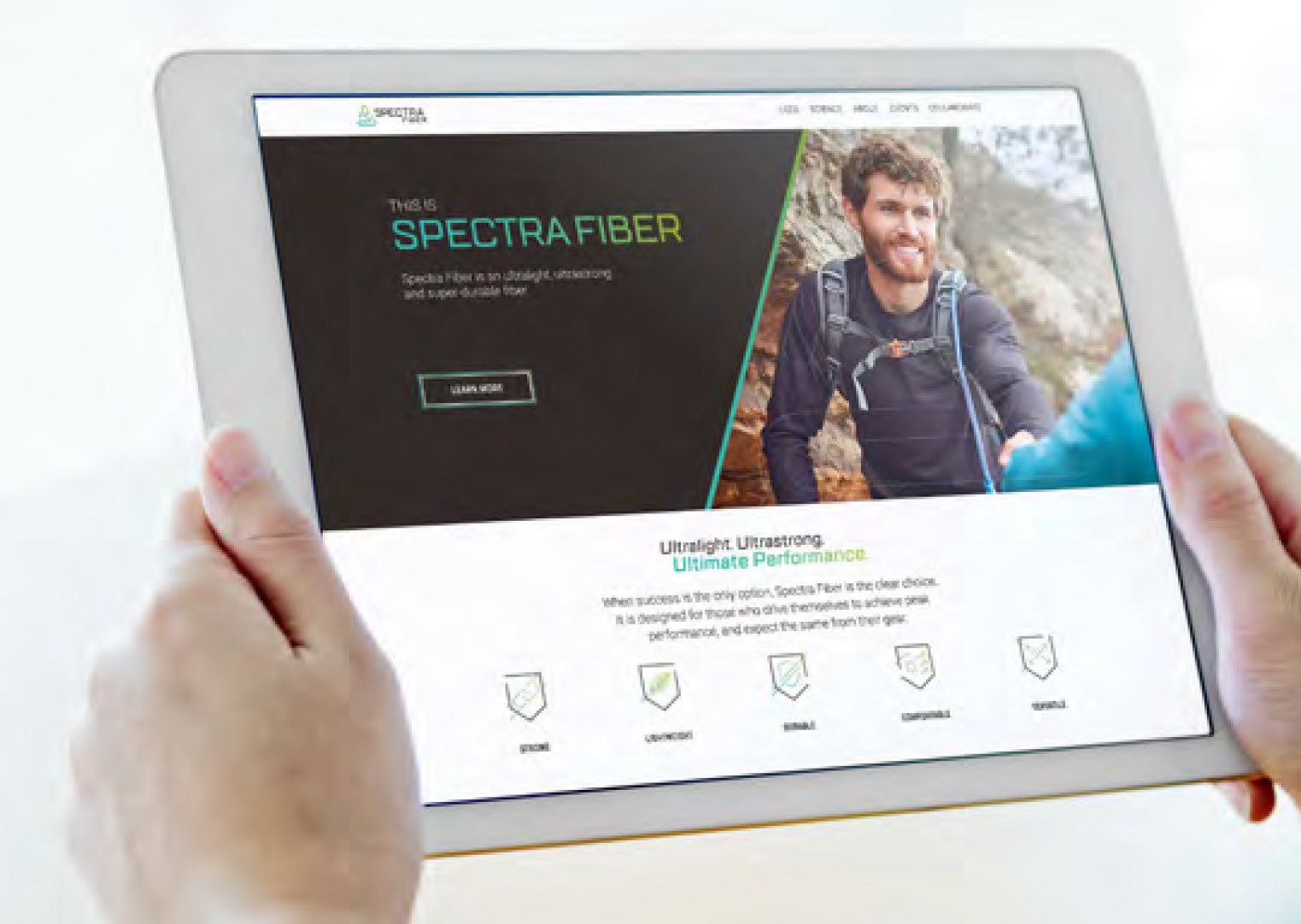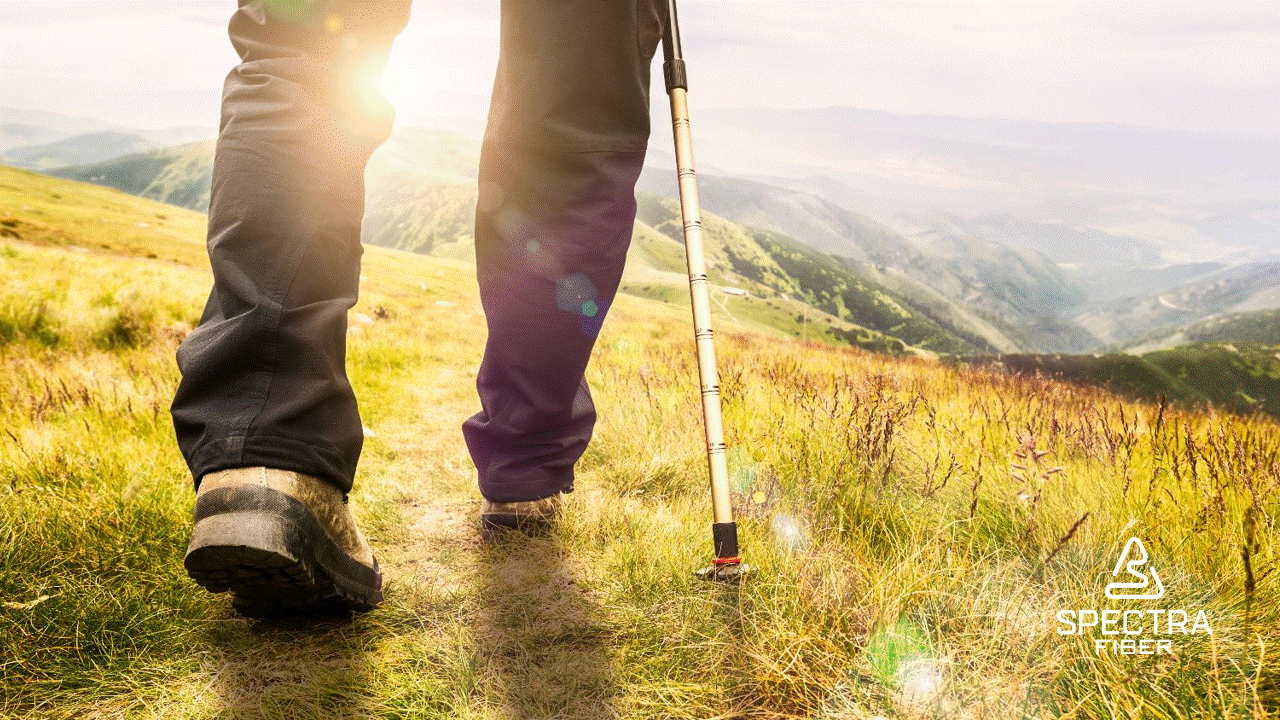 Developed in the US, Spectra Fiber is used by the US military and NASA. It has been an essential ingredient in body armor, cut protection fabric, ropes and fishing lines for more than 30 years. Technically, Spectra® Fiber is an ultra-highmolecular-weight polyethylene.