Partner Concierge Campaign
for Honeywell Research Chemicals


Target:

 Distributor/ Procurement in the research chemicals supply industry
Mission:

To appeal to our tier 1 distributor partners that they should come to Honeywell Research Chemicals for our superior quality and competitive price point. 

Generate demand of Research Chemicals products and leverage the Honeywell brand. Drive end user "pull" through demand generation.
What I did:

Working very closely with Leslie Strazzullo the Sr. Marcom leader for Research Chemicals, we concepted and built out a year long program to market to our tier-1 distributor partners. We would do this by supplying them a co-branded integrated "Campaign-in-a-Box" quarterly for them to use through their various marketing channels. We developed a very systematic project management workflow that integrated sales, product management, creative, digital and analytic functions as well as the partners themselves.



Results:

In 18 months we produced in-house 5 different campaigns, localized in 14 different languages, distributed in 61 countries totally over 4,000 assets and 202 campaigns. Partners taking advantage of the program are growing 4-5x the market. Partners not using the program only grew 2% YOY. Partners enjoyed the free assets and the concierge approach to building trust of the partner relationship with Honeywell and Honeywell saw a 10% increase in revenue.
Team:


Lisa Torrence - Creative
Leslie Strazzullo - Sr. Marcom
Catalin Sturza - Sr. Copywriter
Narendra Patel - Graphic Design
Mickey Outchcunis - Graphic Design
Kathleen Darcy - Graphic Design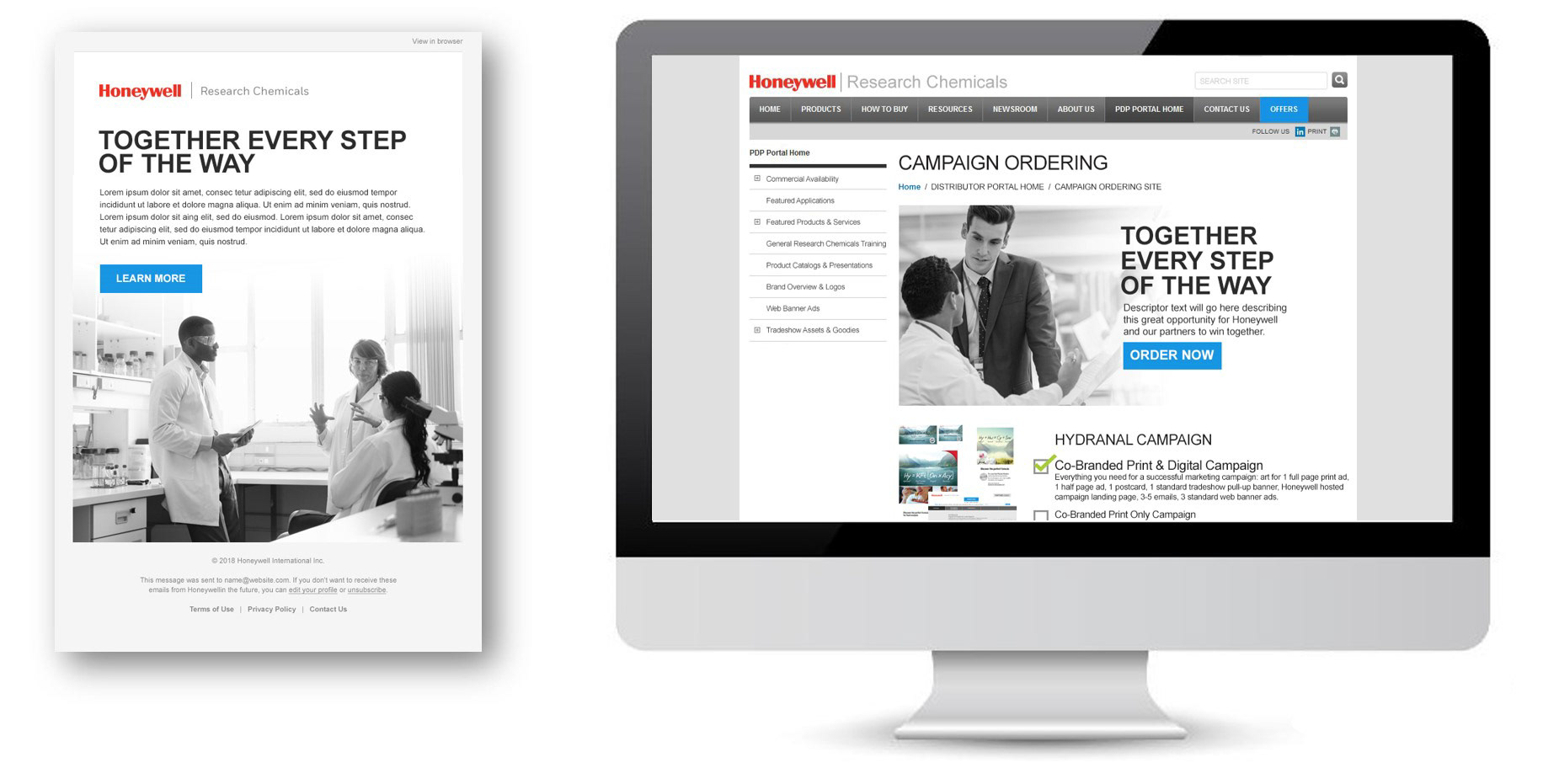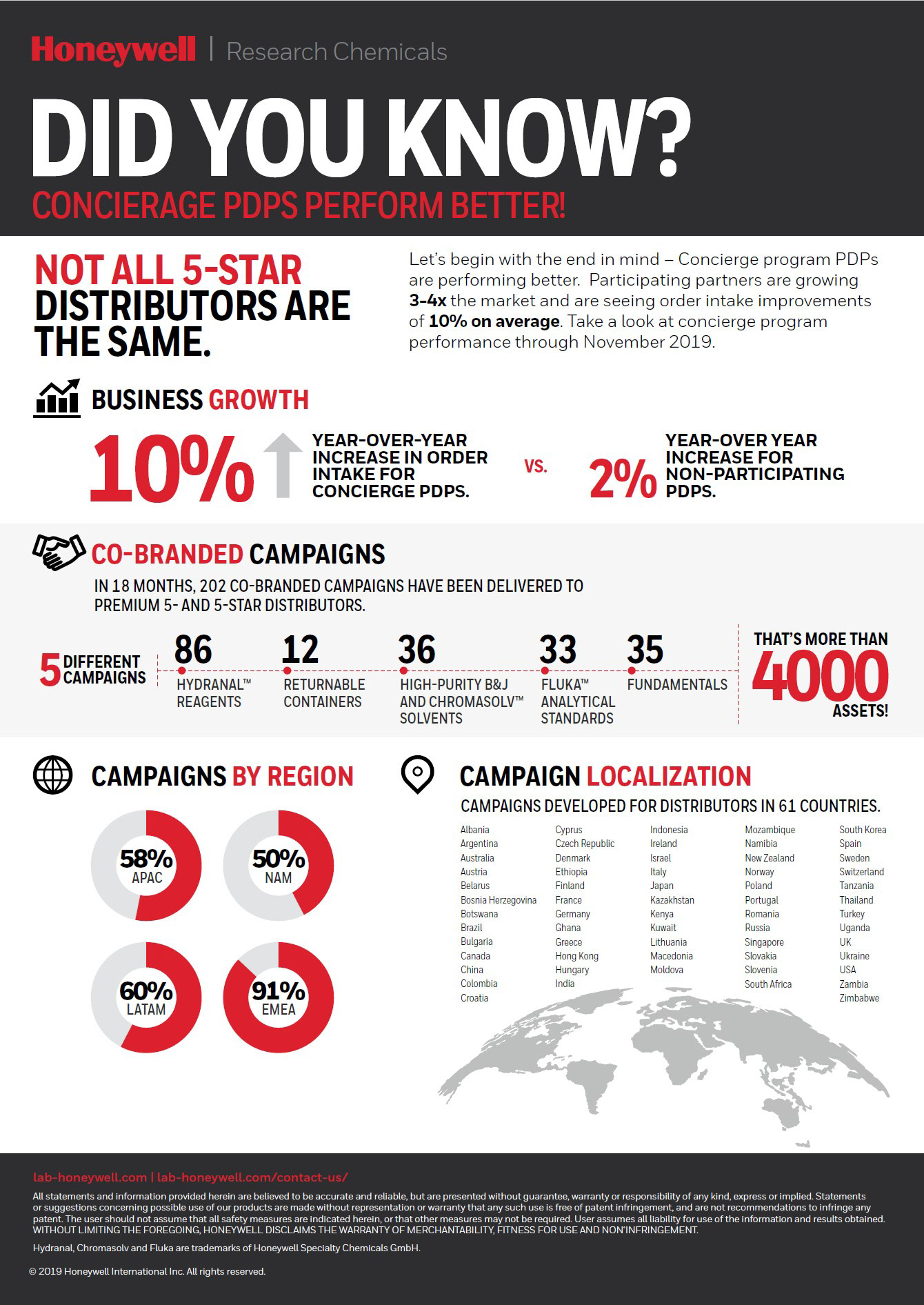 Infographic:

After getting results from the first year, we decided to try and show the remaining partners not participating in the program what they were missing out on to entice them in.
"I have personally witnessed the increased level of engagement and excitement from our partners as a result of this campaign. Your individual contributions will pay dividends to the growth and recovery of the Research Chemicals business. Your teamwork has been exceptional, especially considering the volume of work and level of coordination this effort requires. It is amazing to see the level of dedication, hard work, and personal sacrifice extended by this team. Thank you so much for all you do!" 
- Bryan Beardall, Honeywell RC Customer Marketing